The subject learning areas of the NZ Curriculum are based on a distinct vision, principles and values.​
Curriculum levels, numeracy stages and other assessment data can be complex and are never an exact science.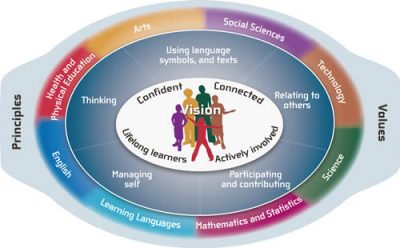 Capabilities for lifelong living and learning​
​The New Zealand Curriculum identifies 5 'Key Competencies'
Using Language, Symbols & Text

Participating & Contributing
These competencies are used to live, learn, work, and contribute as active community members. More complex than skills, the competencies draw also on knowledge, attitudes, and values in ways that lead to action. They are not separate or stand-alone. They are the key to learning in every learning area.
To learn more about the Key Competencies and what they mean for you and your child, click on the button below.